vimix performs graphical mixing and blending of several movie clips and computer generated graphics, with image processing effects in real-time.
Its intuitive and hands-on user interface gives direct control on image opacity and shape for producing live graphics during concerts and VJ-ing sessions.
The output image is typically projected full-screen on external monitors or projectors, but can be streamed live (SRT) or recorded (without audio).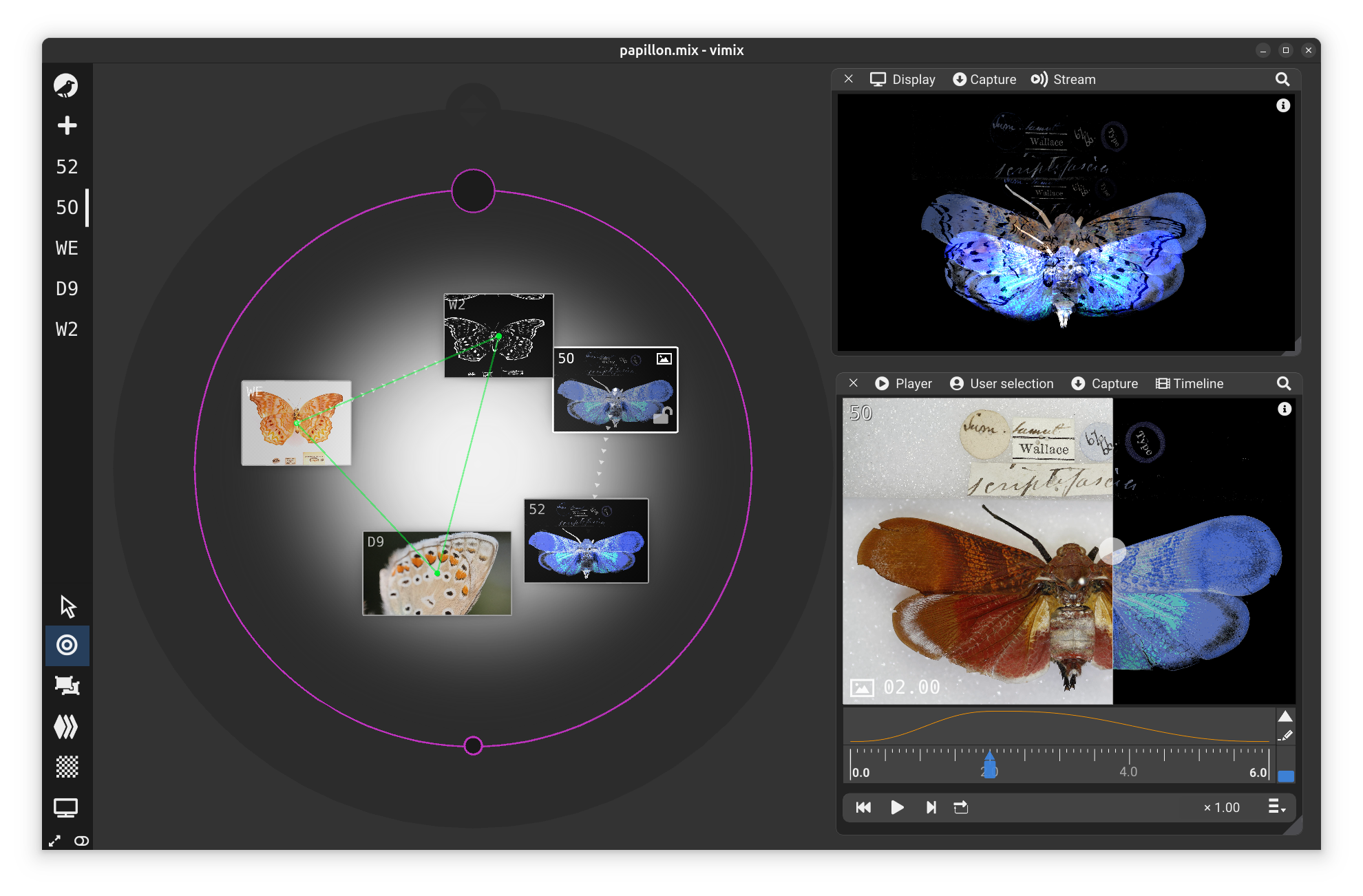 Check the Graphical User Manual or demo videos to discover vimix. Watch this selection of videos by Jean Detheux to see what vimix can do.
Install vimix
Linux
Install the flathub, snap or Deb package.
Mac OSX
Download package from Github Releases.
Windows
Please consider helping by compiling & providing packages for Windows.
Control vimix with OSC
You can control remotely vimix with OSC, using TouchOSC Mk1 or using the vimix OSC API from your OSC applications.
About
vimix is free and open source (GPL3+).
vimix is the successor of GLMixer, benefiting from 10 years of refinement of User-Experience design since its first draft.
vimix is open to feature requests and bug reports.
vimix welcomes contributions and support: check the wiki for more info.